First of all happy 1.st of May. Wish you safe and well payed jobs 🙂 we were thinking of going to a demo bit decided that the kids are not in shape for that. Instead the kids wanted to barbecue. Ada is lately really fascinated by cake making so I agreed we'd make a cake together. So this morning she got up early to bake the cake. She had the honour to decorate the cake and she did:)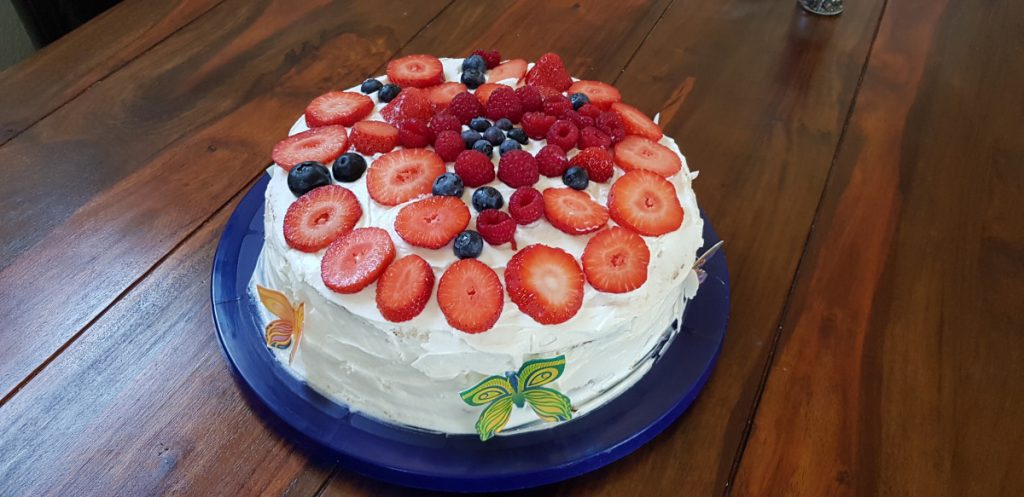 Next thing was going out for playing but after a while the kids where such a mess that we decided to go home for a rest.
In the mean time I continued my 100 days challenge of biking 30 min and until now I am keeping up the last two weeks. yes!!!
For the barbecue we had the perfect weather and the perfect barbecue master;)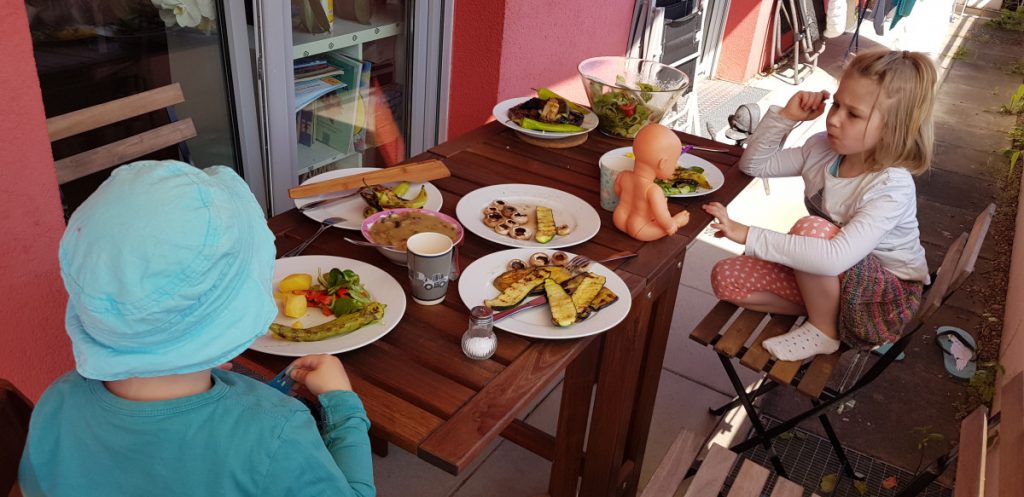 After the barbecue we went again out to the playground. This time with happy kids….or not but at least the weather was perfect 😂