Polako ulazimo u neke navike i rutine i odlučila sam da zapišem one moje prve doživljaje amerike dok ih nisam zaboravila. To su u uglavnom banalne stvari na koje uopšte ne razmišljam kad sam u Evropi a i ne odnose se specično na turistička mjesta…nego svakodašnji život.
Usluga
Prvo što mi je zapalo kad smo ovamo stigli je bila usluga u hotelu. Dok god sve ide po propisu svi su jako ljubazni ali ako iskoči neki problem onda ništa ne ide. Totalno nefleksibilna usluga bude…osim u restoranima. U restoranima su stvarno ljubazni jer znaju da ako nisu neće dobiti bakšiš od kojeg žive i na kojem plaćaju porez.
Znači, kako sam ja razumijela takav je sistem da se očekuje da će usluga biti toliko dobra da konobar uvijek dobije bakšiš i zato automatski računaju porez na bakšiš… ergo ako nisi dobio bakšiš svejedno ćeš platiti porez na svotu koju "si trebao" zaraditi ali nisi. U fazonu što se nisi potrudio da zaradiš…
Možda to nisam dobri razumijela ali tako je trenutačno kako ja to trenutno razumijem.
Pranje veša
Izpočetka me frustrirala mašina za pranje veša. Ne stoji koliko je stepeni nego "hladno" " toplo" itd. Još nisam skontala koliko im je to otprilike stepeni i otprilike pogađam koji program paše.
Onda oni deterdženti za pranje koji ne peru. Do sad sam 4 vrste isprobala i ni jedan ne pere kako treba. Sigurno ima neki trik samo ga još nisam skontala.
Dalje, vešmašine su ogromne!
Uvijek se sjetim jednog članka gdje je dijete strpalo brata u mašinu "da ga opere" ali mi nikad nije bilo jasno kako je dijete uspijelo ući u mašinu.
Sad mi je jasno. Dijete bez ikakvih problema može ući u mašinu i drugo dijete može upaliti mašinu ako ne blokiram tipkanje. Zato pazim 100 puta da je sve blokirano da ne mogu djeca slučajno šta utipkati.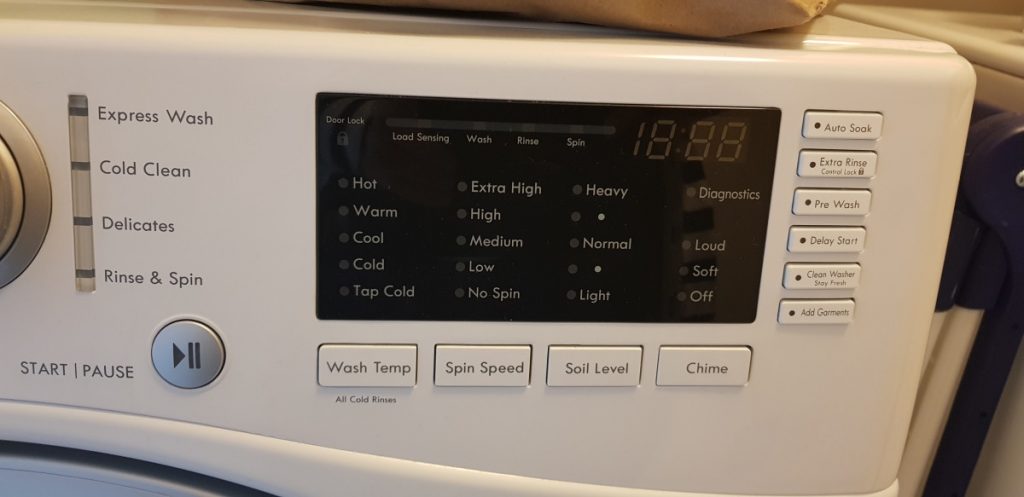 Usisavač
Ovo je priča za sebe. Nemaš onog "normalnog" usisavača za kupiti nego su svi oni cool stojeći (barem ovdje gdje smo mi). Super izgledaju i dobiješ utisak da su super. Kupiš i baciš nekih 300$ jer nemaš ništa ispod i počneš usisavati…i psovati!
Usisavač je toliko težak da se zglobovi razvale kad usisavaš. Nisu pokretni kao "evropski" i skroz loše usisavaju sa parketa. Doduše moram priznati tepisone dobro usisavaju.
Uglavnom meni onaj naš usisivač svaki put iz pete izvuče živce.
Putevi
Putevi su blago rečeno užasni oko New Yorka. Haj što im autoput ništa ne valja u poređenju sa Njemačkim autoputem koji ipak ima najbolje autoputeve na svijetu.. ali ovdje su rupetine toliko velike da bukvalno mogu da izvale točak.
Kad su bosanske ceste bolje onda možete zamisliti kvalitet cesti…
Priznajem to nisam očekivala.
Vozači
Vozači su katastrofa! Ustvari oni nemaju pojma uopšte kako se ponašati u saobraćaju.
Nije ni čudno što ne smiju po Evropi voziti. Staviti žmigavac je znak slabosti. Kad neko drugi da žmigavac to ne znači da dotična osoba hoće da promijeni traku.
Ne!
To je signal za one iza tog auta da pritisnu gas i preteknu. To što može udariti i napraviti sudar tako to nema veze JER njihovo je PRAVO da prođu…Totalni kreteni.

Ili ovo, što sam vidjela na nekim kamionima…Ako te slučajno dotakne onda si gotov…


Struja
Malo, ustvari malo više me začudilo da im kablovi od struja vise kao dalekovodi. Na nekim mjestima su veliki čvorovi kablova i uvijek su neki kablovi iznad glave.
Kasne jednu 30 godina iza Evrope što se tiče toga. Malo me podsjeća na ono poslijeratno vrijeme kad su svugdje visili kablovi.
Kafići
Osim što ih možda u New York gradu imaju, ovdje nemaju kafiće u smislu da sjedneš i u miru popiješ kafu iz porculanske šolje. Sve je iz papirne čaše. To mi baš nedostaje.
Događaji
Moram priznati tu su me pozitivno iznenadili ameri jer su jako aktivni i dolaze na pripremljene događaje. Vjerovatno im je to mjesto gdje se druže a ne kao mi po kafićima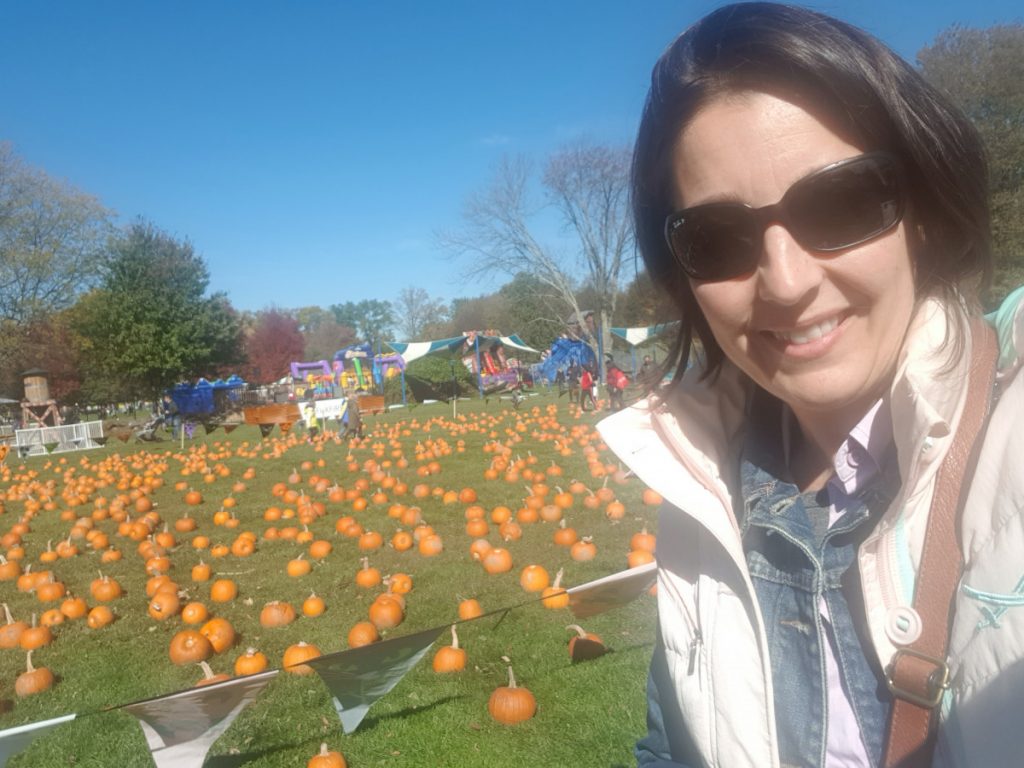 Hrana
Hrana je užasno skupa. Izpočetka sam računala tačno šta kupiti ali nakon nekog vremena sam se već naviknula na cijene. Sad više pazim da ne kupim njihovih 100 vrsta čipsa.
Izračunala sam (otprilike) za istu korpu što smo u Njemačkoj plaćali oko 80 eura ovdje placamo oko 150 Dolara.
Ameri nisu "sirožderi" pa mi nedostaje sira da valja. Najviše me međutim začudilo da im je toliko loše meso. Nakon 4 mjeseca još uvijek tražim nekog mesara ili bar prodavnicu koja prodaje dobro meso. Osim steaka u restoranu, što priznajem, stvarno znaju dobro napraviti.
U restoranima im je hrana (tamo gdje smo jeli) ukusnija nego što sam mislila. Iako je i to preskupo. U biti ako izadjemo nas četvero u cheesecake factory što nije neki "fin" restoran (imaju plastične čaše) izadje nas oko 80-100$ ceh.
Onda uvijek dodaš bakšiš. Minimalno 15 % cijene a obično i do 22%.

Sladoledi su im fantastični ali pretjerano skupi. Jedna kugla, iako velika, košta oko 7 dolara, u Njemačkoj 1.2 Eura a u Bosni 1 KM 🙂 Ali ja bih ih mogla svaki dan jesti 🙂